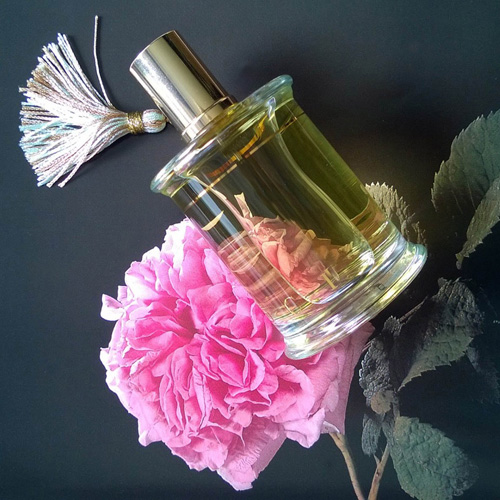 Parfums MDCI create for amateurs and collectors exclusive perfumes and precious, desirable flacons.
Here the enchantment of exquisite fragrances is enhanced by the emotional beauty of the bottle and stoppers.
Behind the MDCI name ("MDCI" stands for Marchal Dessins et Créations Indépendantes" founded in 2003) is an art lover with a passion for perfumes and a certain idea of what fine fragrances should be an art more than an industry, a source of pleasure, pride and beauty more than a commodity.

The independant House of Parfums MDCI, is reviving the french tradition of the Art of perfum and creates rare and original perfumes, presented in bottles of unique and unequalled aesthetic taste, in collaboration with perfumers chosen for their talent and creativity.
Its work has been followed since the very beginning by discerning collectors and connoisseurs; its flacons are in many private collections and several museums.
Its fragrances are recognized in their own right for their beauty, originality and elegance, and are now worn worldwide.

This was a totally original vision, both classic and innovative at the same time.

Individually made, not mass-produced in some factory, every bottle of MDCI perfume crosses the desk, or rather the workbench of the brand creator himself, deliberately limiting production to a few thousand pieces per year.
Each bottle is thus entirely the product of crafstmanship, particularly with regard to the sculpted busts used as stoppers.

Welcome to the world of the MDCI Brand, and what it has to offer